Getting started with VR technology
You have chosen to mobilize emerging technologies such as virtual reality to raise your teams' awareness of occupational risks during training sessions. VR has many advantages, such as projecting a person into an immersive work environment: you will experience the accident virtually to avoid it in the real world! Get ready with this training plan.
Immerse your users in a virtual set in which they will have to move, completely generated by computer thus allowing a total immersion. Taking control of VR technology is not improvised! Good acculturation requires training in tools and regular follow-up, which are essential to lift the technical or human barriers.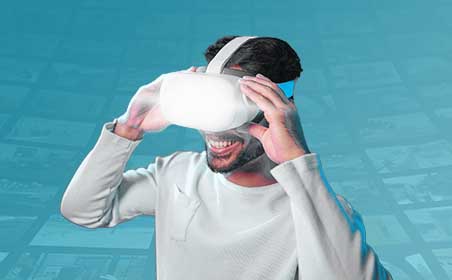 Who are these training courses for?
To anyone wishing to improve their skills on VR technologies and on health and safety at work: internal trainers, external trainers (training organisation), EHS manager, OSH managers, training managers, safety coordinators, etc..